Best social platforms to use for business
---
Posted on May 7, 2021 at 2:44 AM
---
---
Category: Social Media
Tags: Blogging, Business Growth, Facebook, Instagram, LinkedIn, Pinterest
---
---
Social media platforms have about 3.6 billion users, almost 50% of the world's population. Considering these crazy numbers, it would be a massive loss for a business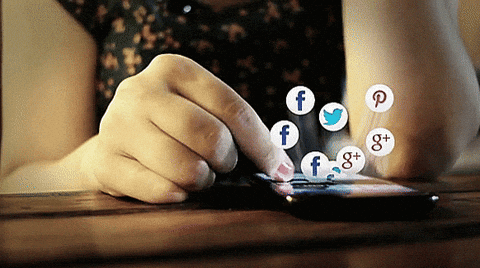 not to harness the power of social media.
But social media platforms do not have the same impact on your business because they function differently and have audiences with varying characteristics, including demographics. You want to be in a platform where your target audience is present. That way you'll get maximum benefits.
To help you grow your brand awareness, connect with customers, and increase revenue, here are the five best social platforms to use for business.
1. Twitter
Monthly active users: 330 million
Demographics: 18-49 years old, Men and Women
Twitter is an incredible platform for businesses to create brand awareness and provide effective customer service. If you have a creative team, an interesting tweet can be retweeted quickly and garner millions of views. When your tweet goes viral, your brand is likely to be recognized more, even globally.
The platform also allows you to interact with customers in real-time. For instance, customers can tweet any challenges they face with your service or product, and you can act swiftly and respond with a solution immediately. This way, you can serve your customers more efficiently and address their problems faster.
To succeed on Twitter, you have to be witty, informative, and interesting while providing relevant information about your business. The challenge is, you have to do all that with 280 characters or less.
2. Instagram
Monthly active users: Over 1 billion
Demographic: 18-64 years old, Men and Women
Instagram has grown immensely, from million users in 2010 to exceed the billion active users mark today. Businesses can take advantage and convert these numbers to clients.
The platform is dominated by Gen Z and Millennial, making it an ideal social platform for businesses targeting the younger generation. Most of its users are also from urban areas. Fashion, Food & Drink, and Tech companies have registered significant success on Instagram, thanks to these demographics.
While Instagram was originally created to share pictures, more features have come up to benefit businesses looking to market themselves on this platform. There is the "stories" feature that allows you to share videos of your products or services.
Also, this social platform has created a feature called "Checkout," which enables users to make purchases without leaving the platform. Instagram checkout has been instrumental in converting followers to customers. In addition, this platform allows businesses to integrate their Instagram accounts with Facebook and Twitter business accounts.
3. Facebook
Monthly active users: 2+ billion
Demographics: 18-65 years or older, Men and Women
Facebook is arguably the best and most popular social platform for business. Facebook has a broad customer base for almost any niche. It's also easier for any business to open an account and succeed, and that's why most people love it.
Companies can also share virtually anything on Facebook. From videos showing behind-the-scenes looks, contests, questions, photos of products, and even updates and other written content.
You can use Facebook ads and pages to create brand awareness and promote new products. The platform is also a great avenue to personalize interaction with your customers and improve service delivery. Besides, marketers use Facebook to find and research their target audience.
4. TikTok
Monthly active users: About 1 billion
Demographics: 18-44 years old, Men and Women
TikTok has become the newest social media sensation, especially during the lockdown period. In 2021, TikTok remains the most downloaded non-gaming app beating social media giants Facebook, Instagram, and WhatsApp.
Businesses can use this social platform to build brand awareness. You can showcase your workplace culture by sharing your company content. Besides sharing content, businesses can also take advantage of advertisements, such as hashtag challenges, brand takeovers, or use influencers to expand reach.
TikTok is a platform for almost all industries. You can market and sell everything. All you need is to share authentic content that is short, creative, humorous, and entertaining. Ensure you stay consistent while at it.
5. Pinterest
Monthly active users: 300 million
Demographics: 18-64 years old, Women
People love visuals, and as you can see, most image and video sharing platforms attract the biggest number of active users. It is the same for Pinterest, where you can share images of products, infographics, and visual guides for DIY projects to enhance brand awareness.
About 85% of users on Pinterest are female. This makes the social platform ideal for businesses that offer products and services geared towards women. All the same, the platform has many other users, so you can still market your business even when you're not specifically targeting women.
Wrapping Up
Social media platforms are powerful tools for your business. The best way to fully harness this power for your business is by being present on all social platforms. Ensure you use the same username related to your business across the platforms. And make the most out of each platform because you never know where your target audience is.
Need to know what platform is right for your Business? Tke the quiz now to find out what's the best social media platform for your business HERE.